One of the beautiful murals in downtown Sterling
North Sterling State Park
Welcome to the Logan County Chamber!
"The Logan County Chamber is dedicated to support, promote, and guide the business and civic communities of Logan County to nurture positive business and community growth."
Join in the new Chamber Challenge. Purchase food or a gift certificate from your favorite restaurant in Logan County and post your photo using #chamberchallenge and tag at least 3 of your friends to do the same. Come on! Help our businesses at this difficult time and enjoy some great food.🌮🍟🍔🍕🥤🍩🍿🍦#shoplocal
Check out the Chamber Challenge Group on F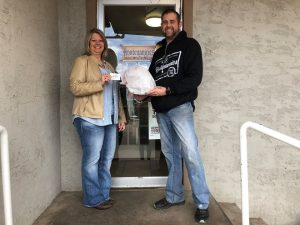 acebook!
My Chamber App
MyChamberApp allows chamber members to promote their businesses, events and hot deals to people living and visiting within their local community.
Download now...